Last year, NASA named the first Artemis astronauts. The mission to return to the Moon begins with the first Artemis flight scheduled to launch later this year. We are featuring each of the Artemis astronauts to help you get to know these pioneering explorers. This week meet Jasmin Moghbeli.
Moghbeli was selected to be a NASA astronaut candidate back in 2017. Just a few years later, this aerospace engineer became one of 18 astronauts selected for the Artemis program. She is currently waiting to be assigned to her first spaceflight mission.
Learn more about Moghbeli with these three fast facts.
1. She is a major in the United States Marine Corps and she has been deployed three times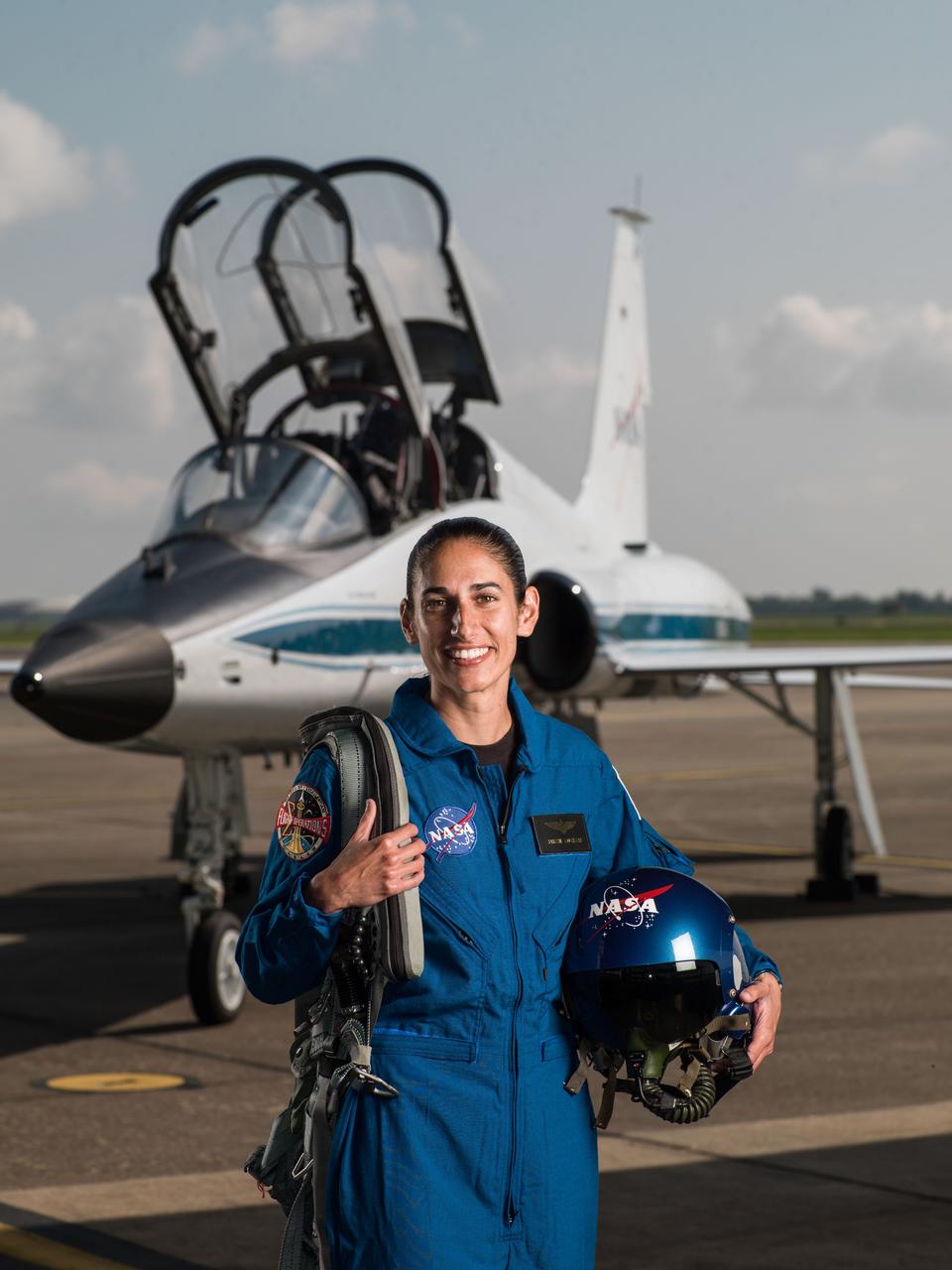 In 2005, Moghbeli commissioned as a second lieutenant in the U.S. Marine Corps following completion of her undergraduate education. Just three years later, she earned the highly coveted wings of gold, joining an elite group of Naval aviators. That same year, she began her operational flying career in the service.
According to her NASA bio, Moghbeli has served in more than 150 combat missions and logged 2,000 hours of flight time in more than 25 aircraft.
Now this Marine Corps test pilot and AH-1W Super Cobra helicopter pilot will fly to new heights and exciting new frontiers as an Artemis astronaut.
2. Moghbeli knew she wanted to be an astronaut from the time she was in the sixth grade
Moghbeli's dream of becoming an astronaut can be traced all the way back to sixth grade when she did a book report on the first woman in space, Russian cosmonaut Valentina Tereshkova.
She remembers her mom helping craft a spacesuit for her to wear into class for the report, she told NASA in the clip below. On becoming an astronaut, Moghbeli shared that it was something she has always wanted to do.
3. The food she is most looking forward to trying in space is steak
Steak in space? It's a thing, and apparently, it's the food Moghbeli is most looking forward to trying in zero gravity. See what other fun facts you can learn about Moghbeli and her fellow Artemis astronauts in the NASA clip below.