Last year, NASA named the first Artemis astronauts. The mission to return to the Moon begins with the first Artemis flight scheduled to launch later this year. We are featuring each of the Artemis astronauts to help you get to know these pioneering explorers. This week meet Jonny Kim.
Kim was selected as a NASA astronaut candidate in 2017. In 2020, Kim became one of 18 astronauts selected for the Artemis program. Earlier this year he served as the International Space Station's Increment Lead for Expedition 65. He is currently awaiting flight assignment for his first spaceflight mission.
Learn more about Kim with these three fast facts: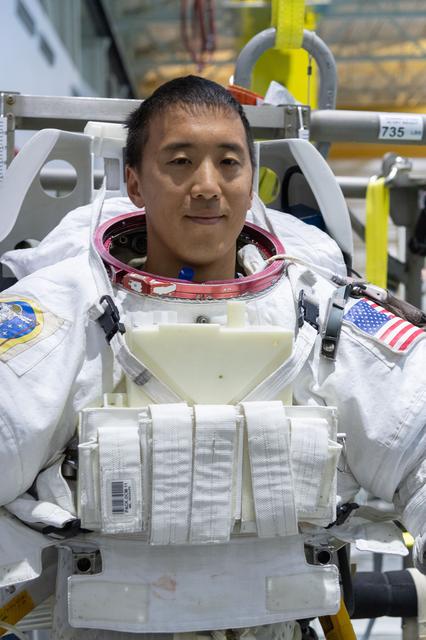 1. He is a Navy Seal and a doctor.
Many find it hard to believe all that Kim has accomplished before the age of 35. Not only is he an astronaut, but he is a Navy SEAL and doctor!
Kim enlisted in the Navy after graduating from high school. Following extensive training, he was assigned to SEAL Team THREE Charlie Platoon in California as a Special Warfare Operator.
According to his NASA bio, Kim has completed over 100 combat operations across two deployments to the Middle East, where he served as an Operations Combat Medic, sniper, navigator, and point man.
He is the recipient of the Silver Star Medal and Bronze Star Medal with Combat "V."
Inspired by his time as a combat medic in the military, he attended Harvard Medical School and graduated in 2016. According to NASA, at the time of his selection, Kim was serving as a resident physician in emergency medicine at Massachusetts General Hospital and Brigham and Women's Hospital.
Kim remains on active duty as a Navy Lieutenant while awaiting his first spaceflight mission.
2. He was grocery shopping when he found out he was selected to be an astronaut.
In a 2017 NASA interview (see clip below), Kim shared about the moment he first learned he had been selected as a NASA astronaut. He had been expecting the call but was out at the grocery store when the phone rang.
Kim answered and was informed that he had been selected to be a NASA astronaut. Kim said he tried to keep his cool, but he rushed over to tell his wife who was shopping with him, jumping up and down right there in the store as he told her the good news!
Kim described the feeling of being selected as a NASA astronaut as "surreal."
3. Kim would have told his younger self that, "failure is something to be embraced."
When asked about what advice he would give his younger self in a NASA interview (see clip below), Kim replied that he would have let his younger self know that "failure is something to be embraced."
He also said he'd tell his younger self that, "all things worthwhile are very difficult to obtain and that every mistake is an opportunity to learn and improve."
We couldn't agree more.