Last year, NASA named the first Artemis astronauts. The mission to return to the Moon begins with the first Artemis flight scheduled to launch later this year. We are featuring each of the Artemis astronauts to help you get to know these pioneering explorers. This week meet Kate Rubins.
Selected by NASA in 2009, Rubins has completed one long duration spaceflight (Expedition 48/49) to the International Space Station (ISS) and is currently onboard for her second (Expedition 63/64). Learn more about Rubins with these three fast facts:
1. She launched to the ISS on her birthday.
On Oct. 14, 2020, Kate Rubins blasted off into space for her second spaceflight, Expedition 63/64 to the ISS. One would think it doesn't get any more exciting than that, except it was her birthday!
She is just the fifth American astronaut to snag a birthday ride to space.
That's one cool way to celebrate your 42nd birthday!
2. She has voted from space…twice!
Did you know that astronauts can vote from space? Kate Rubins did. Not once, but twice!
Since both of her missions coincided with national election years, Rubins got to vote for a U.S. President during each of her flights, which she did from a "voting booth" onboard the ISS.
According to NASA, astronauts have been able to vote in space since 1997, when a bill was passed to allow voting from space in Texas.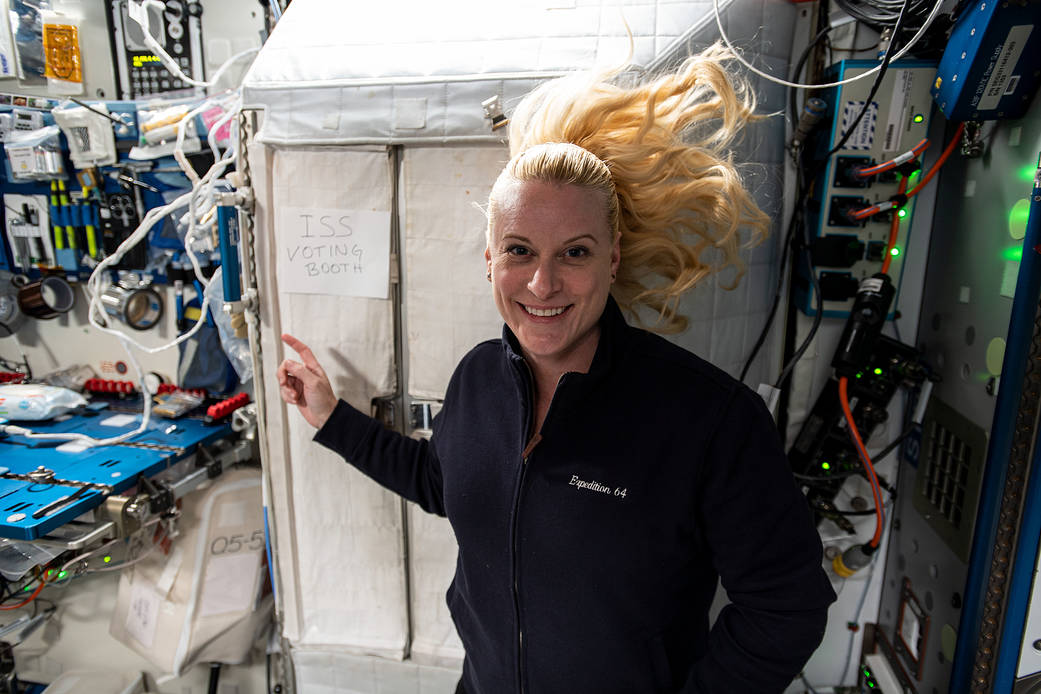 3. She was the first person to sequence DNA in space.
Rubins, a molecular biologist and astronaut, became the first person to sequence DNA in space during her first spaceflight on Expedition 48/49 in 2016. She sequenced over 2 billion base pairs of DNA during a series of research investigations to evaluate sequencing in low-Earth orbit.
Earlier this year, Rubins again made history by achieving another significant space science milestone onboard the ISS, with the sequencing of multiplex samples (see NASA clip below).
Continue to celebrate Women's History Month by taking our Women's History Month trivia quizzes or read about 3 female space pioneers who have significantly contributed to America's space program!