Last year, NASA named the first Artemis astronauts. The mission to return to the Moon begins with the first Artemis flight scheduled to launch later this year. We are featuring each of the Artemis astronauts to help you get to know these pioneering explorers. This week meet Nicole Mann.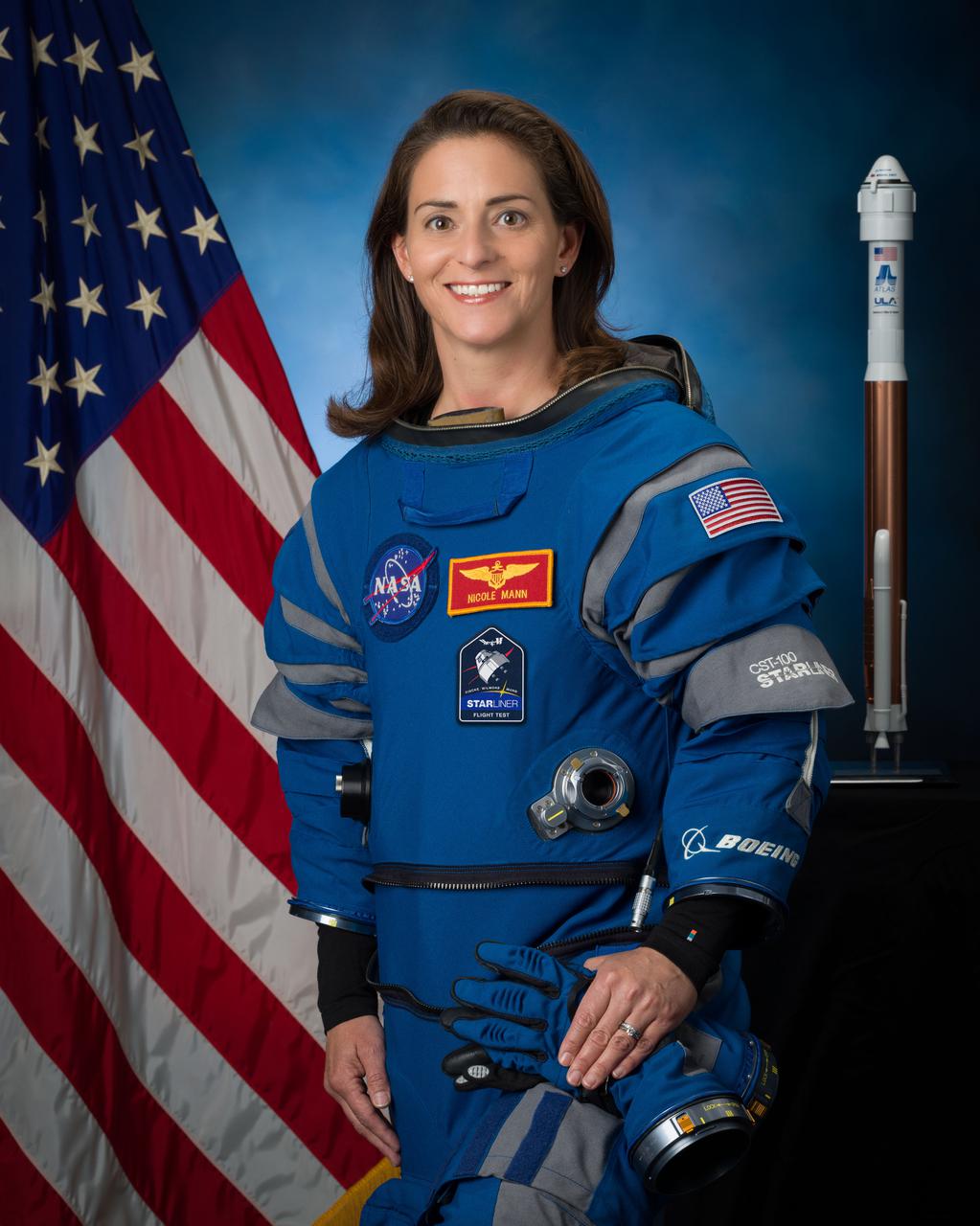 Mann was selected to be a NASA astronaut candidate back in 2013. In 2020, this United States Marine Corps test pilot and engineer became one of 18 astronauts selected for the Artemis program.
Learn more about Mann with these three fast facts.
1. She has logged over 2,500 hours of flight time
Mann joined the United States Marine Corps in 1999. In 2003, she earned her wings of gold, and just one year later, began her operational flying career.
Mann has deployed twice, supporting combat missions in Iraq and Afghanistan. In total, she has logged upwards of 2,500 hours of flight time in 25 different aircraft!
2. Training in the Neutral Buoyancy Lab (NBL) has been one of her favorite astronaut training experiences
The NBL is an astronaut training facility and neutral buoyancy pool right here in Space City. The NBL's main feature is a 6 million gallon indoor pool, in which astronauts perform simulated EVA tasks in preparation for upcoming missions. Astronauts wear suits designed to provide neutral buoyancy to simulate the microgravity that they would experience during spaceflight.
Mann said training in the NBL was more difficult than she expected. She said it requires both physical and mental preparation, but she enjoyed it because it is directly translatable to going into space and doing a spacewalk, and the closest training activity that we can get to going into orbit.
3. She is currently training for the first crewed flight test of Boeing's Starliner spacecraft
Mann isn't just an Artemis astronaut, she is also a Commercial Crew astronaut who is currently training for Boeing's first crewed test flight of their CST-100 Starliner spacecraft, which is still undergoing uncrewed testing.
Her first spaceflight is scheduled for later in the year; however the recent postponement of NASA's Boeing Orbital Flight Test 2 (OFT-2), may cause further delays.
Until then, Mann will keep training for the mission with her two crewmates.
We're so excited for #Starliner crew member @AstroDuke, just named to the #Artemis astronaut team. We ❤️ you to the Moon and back. pic.twitter.com/6ScSdGh1kY

— Boeing Space (@BoeingSpace) December 9, 2020