It helps to have friends in high places.
As the nascent space program under NASA was coalescing, its leader was Vice President Lyndon B. Johnson. A native Texan, Johnson took a special interest in the space race and positioned his home state as a beneficiary. Johnson served as chair of the National Aeronautics and Space Council. This had previously been the role of the sitting president, as Dwight Eisenhower first served as the chair of the body when it was created in 1958. However, President John F. Kennedy appointed Johnson to the committee in 1961.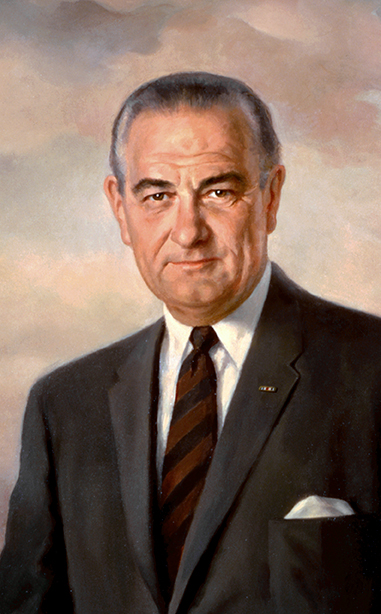 After an extensive search for a home for the Apollo Program, then-NASA administrator James Webb and deputy administrator Hugh Dryden selected Houston for the Manned Spaceflight Center in 1961. This new facility housed Mission Control Center and was the home for the U.S. human space flight program.
Houston's connection to Rice University proved a distinct advantage, though MacDill Air Force Base was the first choice of Webb and Dryden, as the Florida base was scheduled to be closed. However, the Air Force decided to keep it open (and it remains open today), thus pushing NASA back to the Houston area. While Johnson didn't directly impact the decision, his influence could be felt.
Starting with Project Gemini, all human spaceflight missions were controlled through Houston's new space center. Astronauts also started training there for missions, living in and around the center. Ed White trained for the first U.S. spacewalk there as did the crew of Apollo 11, the first mission to land on the Moon.
In this role, Johnson remained an active part of the space race until assuming the presidency because of the tragic assassination of JFK. Johnson had served two terms as president, finishing Kennedy's first term and serving one of his own. However, he did not seek reelection in 1968. He died after a massive heart attack in January 1973. On Feb. 17, 1973, less than a month following Johnson's death, the Manned Spaceflight Center was renamed after the late president.
Johnson Space Center has been operating ever since.
Want to know more about this historic name change? NASA historian Jennifer Ross-Nazzal will speak at Space Center Houston Feb. 15 on this moment and what it meant for JSC to be named after a seminal figure in NASA's history. This special space talk is free with your general admission ticket.