In a career that spanned five decades, George Abbey shaped NASA Johnson Space Center as much as anyone before or since. So it's fitting that a building there now bears his name.
Earlier this month, JSC renamed Rocket Park after its former director, George Abbey. The building that houses the same Saturn V rocket that carried astronauts to the Moon as part of the Apollo Program will be named after a man who began his NASA career during the Apollo Program.
Abbey joined NASA in 1964 from the Air Force. He had spent 4,000 hours in aircraft before moving to work with the new space agency.
He immediately went to work on the Apollo Program. In 1973, he received the Medal of Freedom from President Richard Nixon for his work on the Apollo 13 mission.
"He touched so many different people by helping with their careers," said Vanessa Wyche, director of JSC, said at the dedication of Rocket Park earlier this month. "But mostly people are coming to honor his legacy and his role in the success of human exploration. He is a legend at NASA."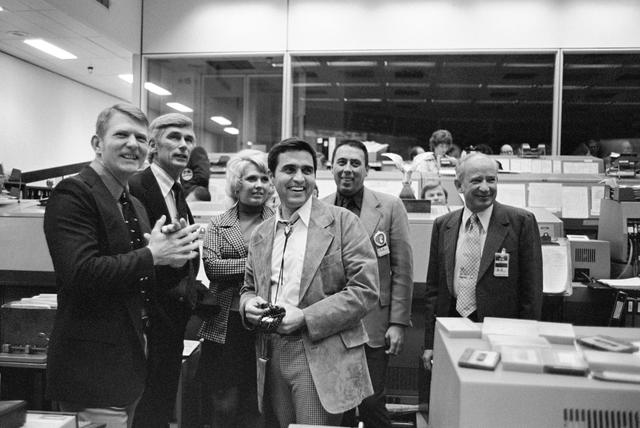 Left to right Gene Kranz, Gene Cernan, Karla Garnuch, Harrison Schmitt, George Abbey, and Sigurd A. Sjoberg watching the dedication of the Apollo 17 flag to the Mission Control Center. Photo credit: NASA
JSC Leadership
Abbey quickly moved up into JSC leadership. He was named director of flight operations in 1976, director of the Flight Crew Operations Directorate in 1983. He was named Director of JSC in 1996 and held that post until 2001.
In his flight operations role, Abbey decided who flew into space for much of the space shuttle era. He also was a staunch champion of the International Space Station, making sure to keep Russia as an ally of the program and working to send NASA astronauts to the Mir Space Station.
"George Abbey personally saved the space station," said Apollo astronaut and longtime NASA advisor Tom Stafford in an article for Space.com. Stafford credits Abbey with bringing Apollo-style management practices to the station project. "If he'd gotten run over by a truck in 1995, we still wouldn't have anything up there."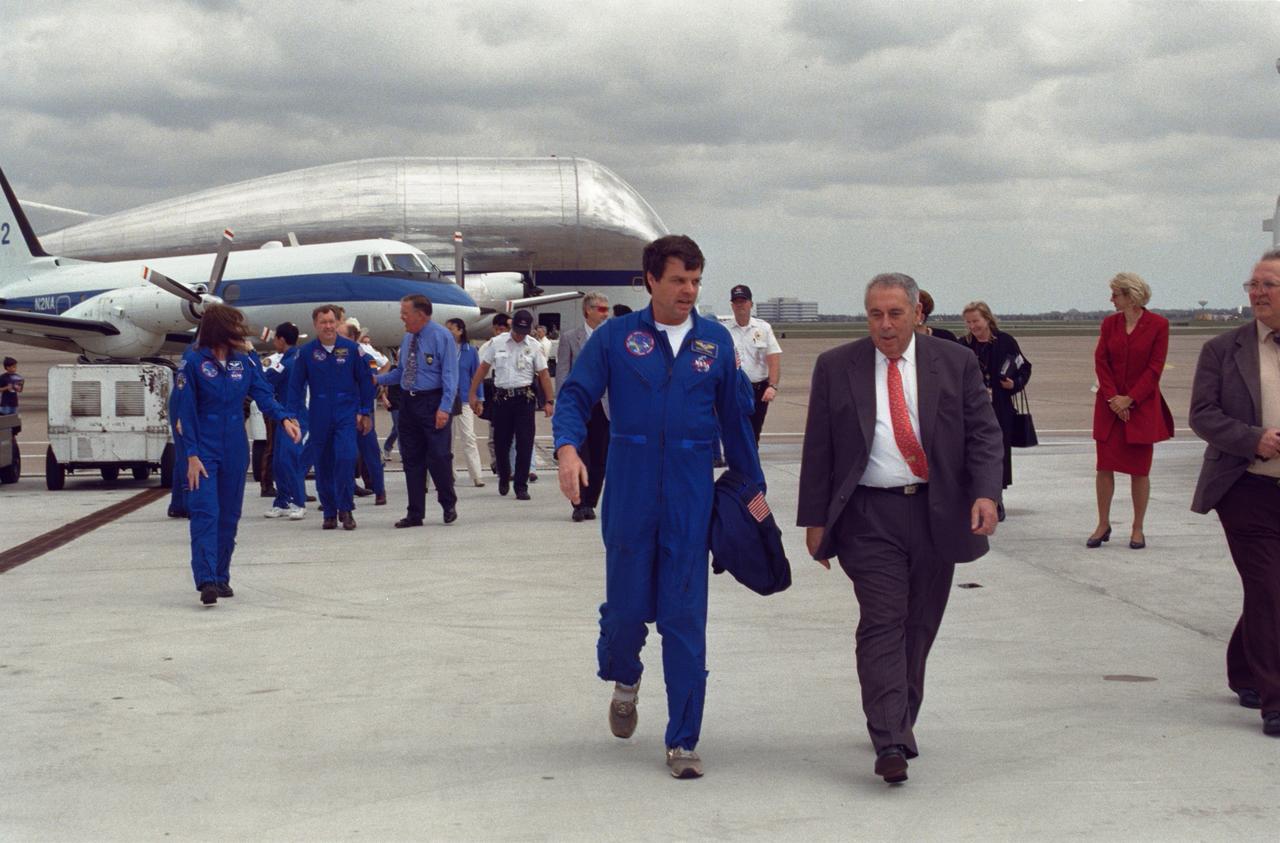 (23 February 2000) — Astronaut Kevin R. Kregel (left foreground), mission commander for STS-99, walks with JSC Director George W.S. Abbey toward Ellington Field's Hangar 990 following crew arrival on Feb. 23.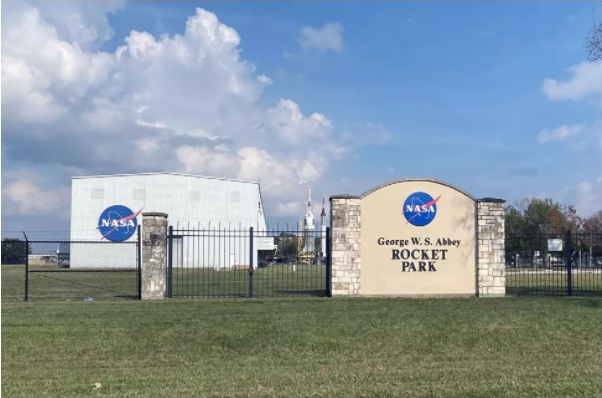 The newly-named George W.S. Rocket Park honors the Apollo-era engineer. (Image credit: collectSPACE.com)