[sp name='CoolingGarment']
This fall, we are exploring how space inspires progress. Solve space today by unscrambling this image of an astronaut's Liquid Cooling and Ventilation Garment (LCVG), which is worn under their spacesuit to keep them cool under pressure.
Spacewalks are tough, and astronauts often work up a sweat. So, they needed to have a way to keep cool during these long and often strenuous Extravehicular Activities (EVAs).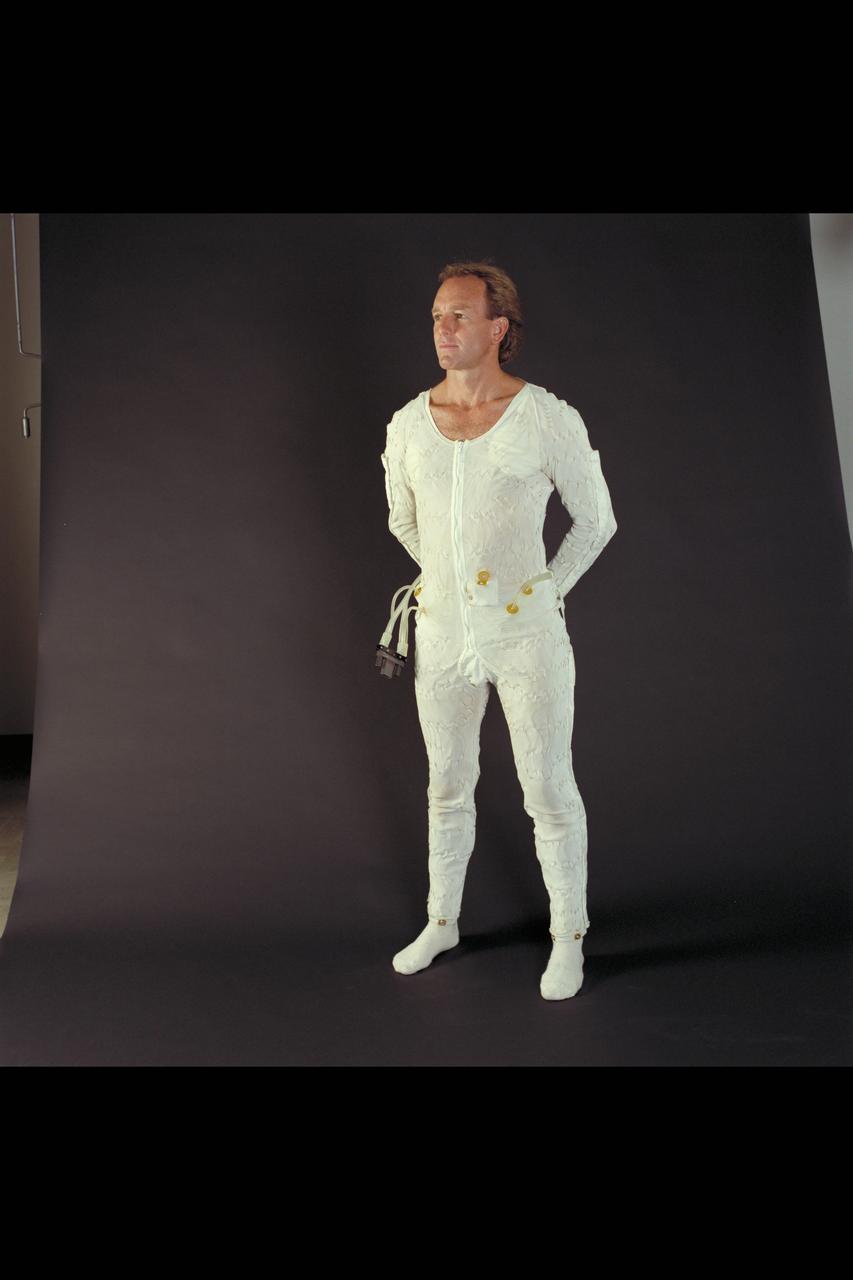 Thanks to their LCVG, they can remain cool and comfortable! The cooling garment, which is donned first and worn below the bulky spacesuit, was designed with an astronaut's comfort in mind.
How does it work? According to NASA, the LCVG is made of a form-fitting spandex fabric and contains roughly 300 feet of tubing throughout, enabling cool water to flow close to the astronaut's skin which helps regulate their body temperature.
The garment also has vents that aid with suit circulation and pulls sweat (which gets recycled) away from the astronaut's skin to keep them cool.
But, where does the water come from? The Portable Life Support System (PLSS), the part of an astronaut's spacesuit that looks like a big backpack, is what supplies the suit with the chilled water.
Due to its success, this technology was later adapted for use in a variety of different areas like medicine, sports, and the military.
Spinoffs include cooling systems for bomb squad personnel, medical treatments including one for patients with Multiple Sclerosis, and even an in-helmet cooling system to reduce inflammation from concussions in sports like football!
From Apollo's Moon suits to the Artemis generation's Exploration Extravehicular Mobility Unit (xEMU) suits, liquid cooling and ventilation garments have made human space exploration more comfortable, allowing for longer duration EVAs.