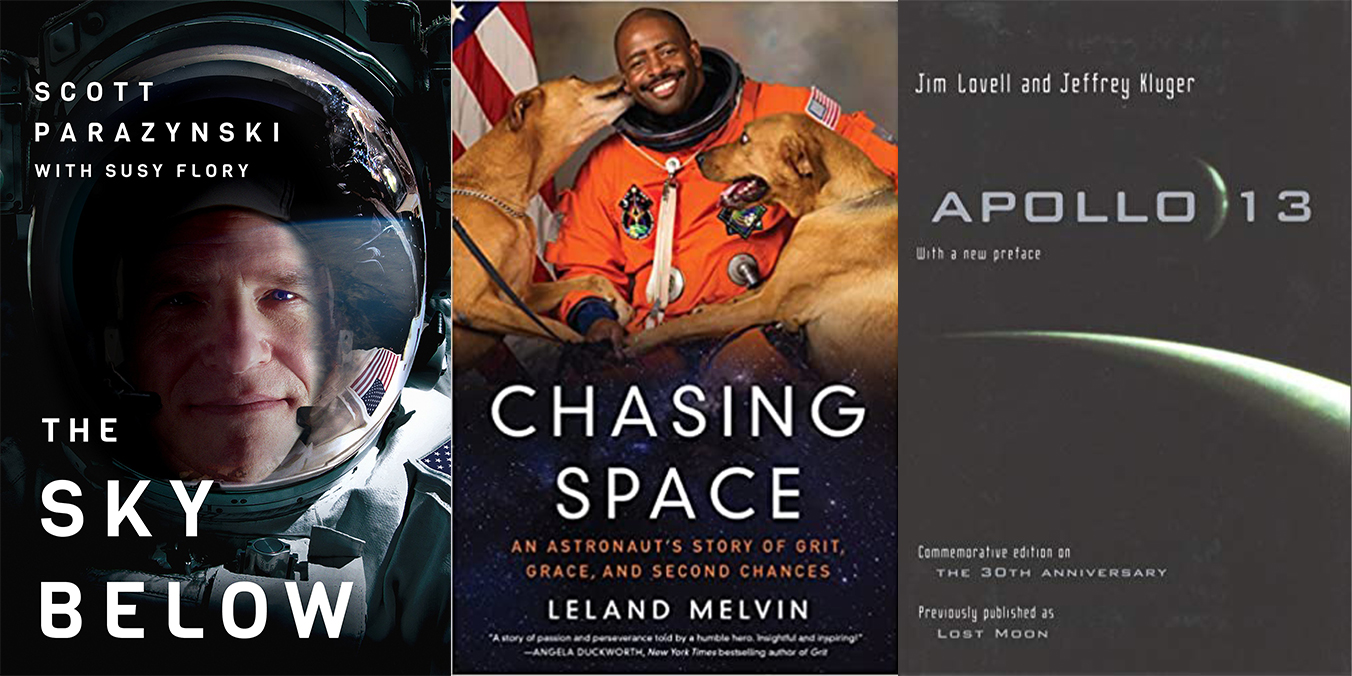 Do you find yourself with more time on your hands lately? Want to stay excited by space exploration? We're here to help you stay connected. Here are five astronaut biographies you might like.
We're including links to each book, but we'd also recommend checking your local library's Overdrive collection, so you can download an ebook safely from your home. After all, it's free!
If you read one of these, let us know what you thought on our social channels, like Facebook.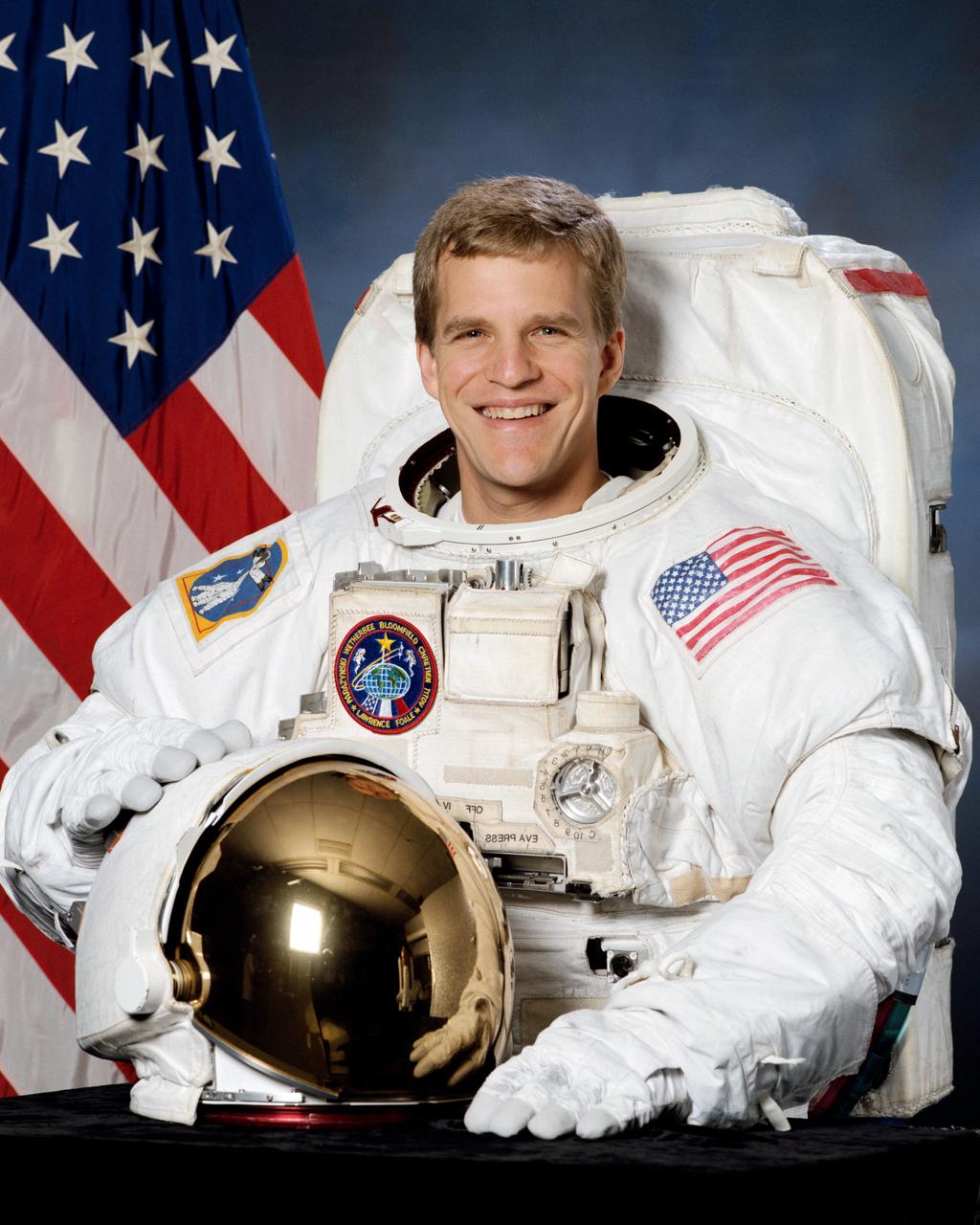 For most people, becoming a doctor is a life's accomplishment. For others, it's summiting Mt. Everest. For a select few, it's going into space.
Enter Scott Parazynski, a retired astronaut and physician who also climbed Mt. Everest.
From his book's description, it is an "epic memoir from a man whose life is defined by exploration and innovation, The Sky Below re-creates some of the most unforgettable adventures of our time. From dramatic, high-risk spacewalks to author Scott Parazynski's death-defying quest to summit Mount Everest—his body ravaged by a career in space—readers will experience the life of an elite athlete, physician, and explorer."
---
The Apollo 13 mission is both one of the scariest and most triumphant missions in NASA's history. Find out first-hand what it was like in the book that inspired the feature film starring Tom Hanks.
Apollo 13 commander Jim Lovell explains what it was like to be on board Apollo 13, giving plenty of details not in the movie.
From the description: "Written with all the color and drama of the best fiction, APOLLO 13 (previously published as Lost Moon) tells the full story of the moon shot that almost ended in catastrophe. Minutes after the explosion, the three astronauts are forced to abandon the main ship for the lunar module, a tiny craft designed to keep two men alive for just two days. As the hours tick away, the narrative shifts from the crippled spacecraft to Mission Control, from engineers searching desperately for a way to fix the ship to Lovell's wife and children praying for his safe return. The entire nation watches as one crisis after another is met and overcome. By the time the ship splashes down in the Pacific, we understand why the heroic effort to rescue Lovell and his crew is considered by many to be NASA's finest hour."
---
Need something for the kids? Try this look at the life of Mae Jemisin, in her own words. Jemisin became the first African American woman to fly into space, but that was just one of many inspiring accomplishments in her life.
From the description: "Following her childhood dreams, Mae Jemison grew to become an accomplished woman as a chemical engineer, scientist, physician, and astronaut while having made her mark in the history books as the first African-American woman to travel into space.
"In an accessible, conversational tone, first-time children's author Jemison offers insight into her remarkable life, from her announcement in kindergarten, in 1961, that she wanted "to be a scientist" to her realization of her dream as "the first woman of color in the world to travel into space." Jemison observes, "I'm struck by how the flow of life events is like the wind," and, as if sitting on a stoop, she gathers readers in as she recounts the "large, small and medium-sized moments that have carried me aloft to this place, this day."
This one is recommended for children ages 10 and up.
---
Okay, this is the first one we're cheating on. America's first woman in space, Sally Ride, should be celebrated, but didn't have her own easily accessible autobiography. Instead, we offer this biography of the woman who broke barriers.
From the description: "The definitive biography of Sally Ride, America's first woman in space, with exclusive insights from Ride's family and partner, by the ABC reporter who covered NASA during its transformation from a test-pilot boys' club to a more inclusive elite.
Sally Ride made history as the first American woman in space. A member of the first astronaut class to include women, she broke through a quarter-century of white male fighter jocks when NASA chose her for the seventh shuttle mission, cracking the celestial ceiling and inspiring several generations of women."
---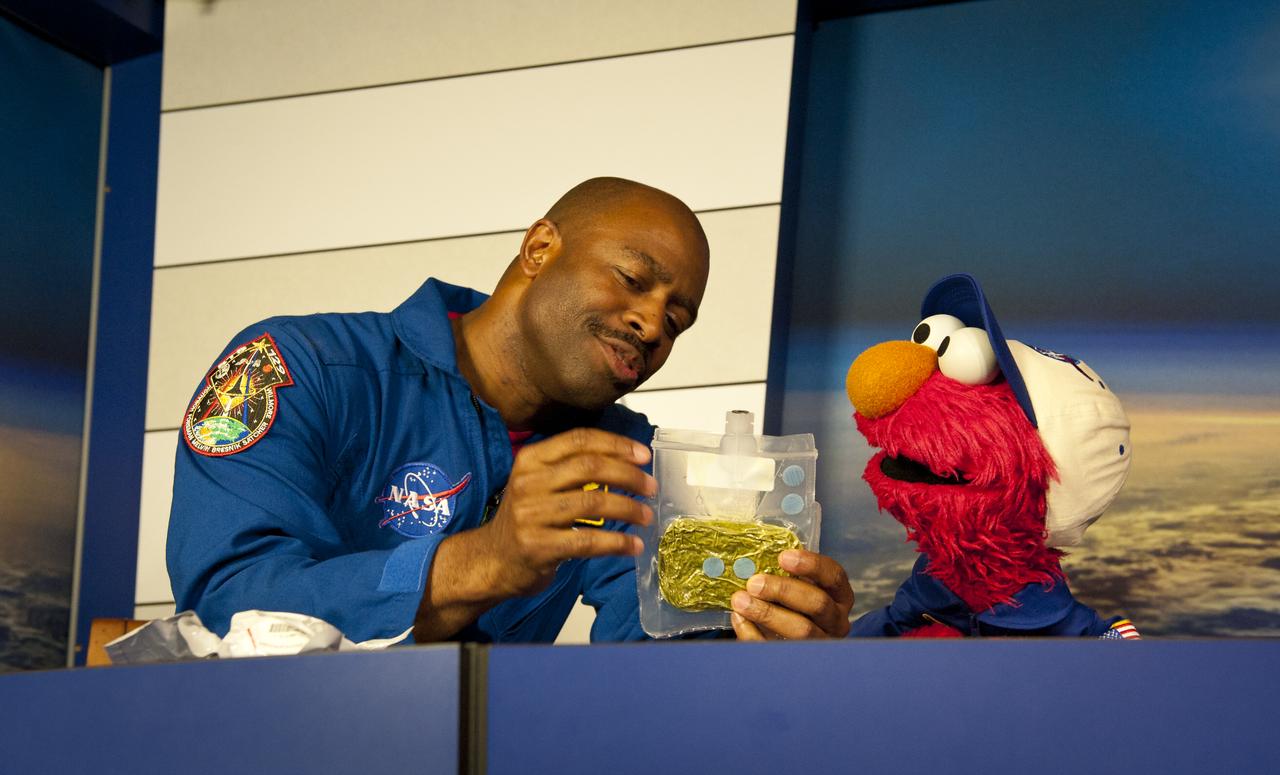 Lastly, let's wrap up with adorable dogs. Leland Melvin is famous for being a retired astronaut and former NFL player, but you may know him as the astronaut who snuck his dogs into his official astronaut portrait.
Find out about his eventful life in his own words with this autobiography.
From the description: "In this revelatory and moving memoir, a former NASA astronaut and NFL wide receiver shares his personal journey from the gridiron to the stars, examining the intersecting roles of community, perseverance and grace that align to create the opportunities for success.
Leland Melvin is the only person in human history to catch a pass in the National Football League and in space. Though his path to the heavens was riddled with setbacks and injury, Leland persevered to reach the stars."